You are here: Home >
Welcome to Seadart Divers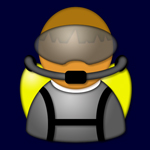 The underwater world of Seadart Divers is a fascinating journey below the waves to discover the history of life on aboard a ship of The East India Company during the latter half of the 1700's.
Read the harrowing account of the wrecking of The Halsewell, an East Indiaman lost off the Dorset coast of the UK in 1786. Discover some of the amazing items recovered by the Dive Team and how they are providing an insight into life on board ship.
Find out more of the diving equipment used and how the Dive Team face a never ending battle with the shifting seabed in their attempt to bring artifacts to the surface.
Take a look through the Galleries and see how the wreck site looks today both below and above the waves.
Also Seadart website offers you the chance to purchse a little piece of history with our Seadart Treasure Sales. Don't forget to take a look to see what is currently available