You are here:
Home
> Copyright >
Seadart Divers Association website copyright statement
The content of this website is copyright © Seadart Divers Association. All rights expressly reserved. Content includes, but not limited to, text, images, scripts and programs.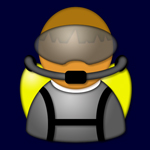 The content of this website can be downloaded, printed and accessed in the format it is originally published. It may not be altered in any aspect from the original. Content may not be used for commercial use, directly or indirectly, without first gaining permission from Seadart Divers Association.
Content printed or downloaded may not be transferred, copied or sold in any part to any person(s) in any format written consent of Seadart Divers Association, including but not limited to:
Reprinting other than for personal use

Display in any commercial or public space

Storage

Republication in any format
Requests for permission to reproduce material from this website should be addressed to:
admin@seadart.net.
Where possible, Seadart Divers Association has made every reasonable effort to locate, contact and acknowledge copyright owners where external content has been used and wishes to be informed by any copyright owners who are not properly identified and acknowledged on this website so that we may make any necessary corrections.
Seadart Divers Association encourages other website owners who wish to use Seadart content to create hypertext links to the required content on this website.