You are here:
Home
> Galleries >
Seadart Image Galleries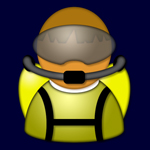 Welcome to the image galleries of Seadart Divers Association. The galleries are split into three seperate categories to help you find the image you are after or just to browse. The diving gallery contains images of a diving nature, including diving equipment. The Treasure gallery showcases some of the artifacts recovered by the Dive Team from the Halsewell wreck site. Finally the General gallery has the more unusual images and those that just don't seem to fit anywhere else.
The image galleries are frequently updated and changed with new content. However, if one of your favourites has disapeared then let us know by sending us an email to admin@seadart.net. Give us a brief discription of the image you want to see again and we will try to get it back and available for you.
Your attention is drawn to Seadart Divers Copyright Statement, which can be read in full here. Please do not use these images without permission, if you would like to use any then just drop us a mail to admin@seadart.net with your request and details of intended use and we will try our best to accomodate. Thanks.