Treasure - Image 7
© Seadart Divers Association.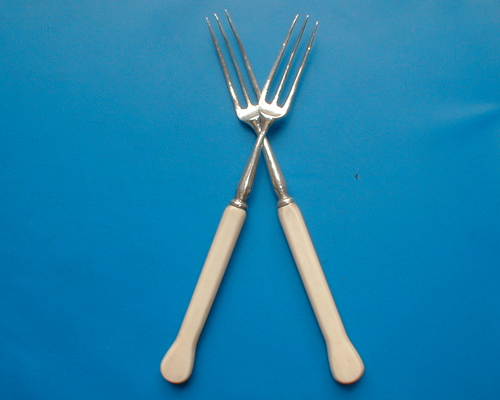 Silver & ivory table forks
This pair of silver and ivory table forks are extremely well preserved and could still be used today. Considering the amount of bashing about on the seabed these items must have endured over the past 200 years or so, it is a wonder that they remain today as they did when they may have graced the Captains table.
< <
Previous
-
Return To Thumbnails
-
Next
> >