Treasure - Image 6
© Seadart Divers Association.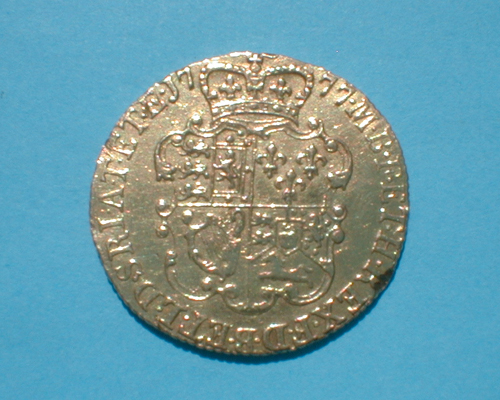 Gold George III Half Guinea
A solid gold George III Half Guinea found by Seadart divers on the Halsewell wreck site. A number of these coins have been found to date, but remain extremely rare and the most sort after item by the Dive Team. In fact it is said that you can not be a real Team member unless you've slipped one of these inside your glove on a dive on the Halsewell.
< <
Previous
-
Return To Thumbnails
-
Next
> >