Treasure - Image 1
© Seadart Divers Association.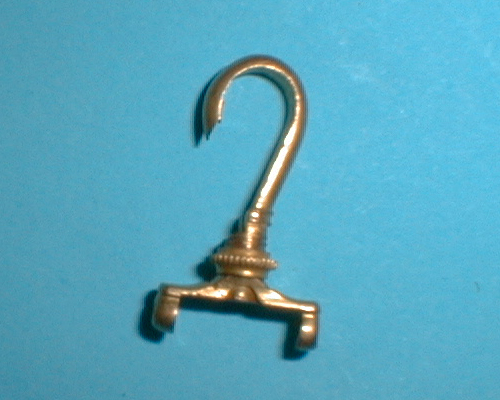 Small gold hook from a pocket watch
This small gold hook is believed to belong to a gold pocket watch. Although the retaining clamp is missing the small bezelled adjuster wheel at the base, which is less than 5mm in diameter, still spins like new. Small gold items such as this are very difficult to find without the aid of the underwater metal detectors.
< <
Previous
-
Return To Thumbnails
-
Next
> >