Treasure Sales - Musket Shot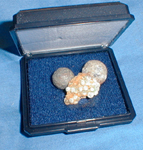 Shipwreck Treasure from the East Indiaman Halsewell - Wrecked on the Dorset Coast UK in 1786.
Guide Price £20.00 GBP ($37.00.US).
All serious offers will be considered.

Item Details:
Lead Musket Shot.

Dated: 1700's.

Mould markings visible

Weight: 32g.(each)

Diameter: 17mm.
A full Certificate Of Authenticity is issued with this item, signed by the recovering diver and on behalf of the Salvor.
Seadart divers have found an large amount of loose amunition littering the wreck site. These items have to be removed from the work areas on the seabed as they will continue to register a reading for the metal detectors. This makes it difficult for the divers to know if an area is cleared of any items of value such as gold coins.
A positive side effect of collecting these items is that it provides a cheap alternative to collectors who may miss out on the rarer coin sales, but still wish to add something from the Halsewell wreck to their own collections.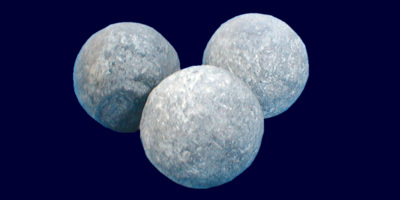 It is very doubtfull that these shot were ever fired from a musket as they are still as they came out of their moulds. A fired shot would be considerabley disformed where it had struck its target.
For details of shipping and insurance coast or any other information regarding this coin, please email enquiries to: sales@seadart.net.