Treasure - Image 4
© Seadart Divers Association.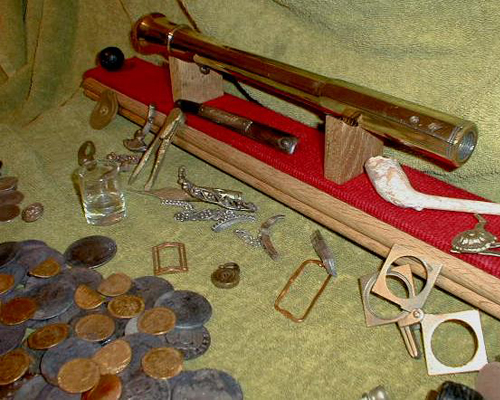 Collection of recovered artifacts
Here is a large collection of various items recovered from the Halsewell site by the Seadart Dive Team over recent years. In this display are gold and silver coins, a brass gun barrel, a clay pipe, a complete and intact rum glass (very rare) as well as assorted brass odds and ends.
< <
Previous
-
Return To Thumbnails
-
Next
> >