General - Image 4
© Seadart Divers Association.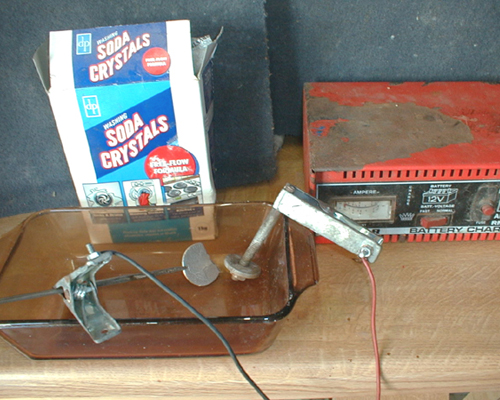 Demonstration of Reverse Electrolysis
Here is the configuration and set up of equipment for reverse electolysis. This system is used to clean any valuable items such as gold and silver coins when they make it back to the workshop. An electrical current is passed through the cleaning solution in which the item to be cleaned is placed.
< <
Previous
-
Return To Thumbnails
-
Next
> >