Diving - Image 8
© Powerdive International.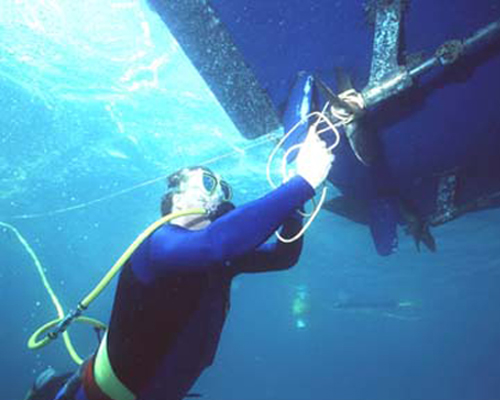 Diver using surface fed air system
A diver is seen here detangling a boat propeller using a surface fed air supply. The sysyem is made by Powerdive International and is very similar to Powerdive products owned and used by the Seadart Dive Team on their operations on the Halsewell wreck site. A full range of Powerdive products can be found on their website.
< <
Previous
-
Return To Thumbnails
-
Next
> >