Diving - Image 3
© Seadart Divers Association.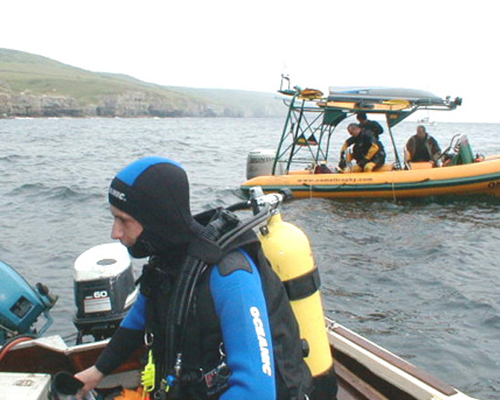 Seadart divers and boats over the Halsewell wreck
Sedart Diver Mark shown here getting ready to perform equipment checks before leaving the dive boat Halsewell II and heading down to the wreck site. The second dive boat in the image is Obsession II which was carrying Seadart Divers Gary, Ian and Andy that day. Dive boats are generally taken as close to the wreck site as safety allows, but with a carefull watch for rocks.
< <
Previous
-
Return To Thumbnails
-
Next
> >