Treasure Sales - RSS Content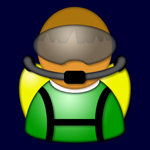 RSS has various means depending on whom you are talking too. The most common meanings seem to be RDF Site Summary, Really Simple Syndication Remote Site Summary or even Rich Site Summary. But, to be honest, it really doesn't matter too much what it's called, it's what it does that does matter.
RSS allows you to see when internet sites have added new content without the need to keep visiting every day and checking. Content can range from the latest news stories right through to sound and video. Here at Seadart the content we feed out via RSS are updates for new items that become available for sale.
To receive our RSS feed you will need something called a news reader, if you don't already have on. This is just some software that keeps checking our feed, so you don't have to, and then lets you know when something new has been added. This is usually provided with a link directly to the new item. There are various types of news reader available including downloadable and online versions.
Just in case you have trouble finding a suitable news reader, here is an online reader to try.

Once you've got your news reader it is then just a case of telling it to pick up our feeds from. This process be dependant upon the reader you have chosen but in general it should be as easy as dragging or pasting the correct URL into the reader, and this is the url you need to get our RSS feed:
http://kerri01.wdd0506.bbkweb.org/project-final/sales/seadart.rss
These days some browsers will even run a check to see if the page it's viewing contains any RSS feeds, these clever browsers include FireFox, Safari and Opera. If you are using one of these such browsers then look out for an icon similar to this small orange box
, sometimes found in the address bar. Not only do they inform you that there are RSS feeds about, they also record them as a special type of bookmark (FireFox call them Live Bookmarks), and are another way to keep track of information.
Alternately you could always send us an email with your contact details on and we will mail you back when new items become available: sales@seadart.net.